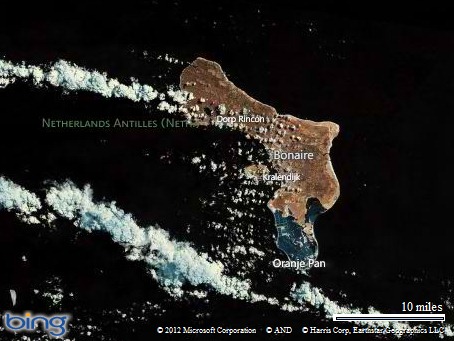 Christine and I just returned from a week in Bonaire.  When I told friends that we were going to Bonaire most of them hadn't heard of it before.  I hadn't either until sometime this fall when someone at work mentioned it.
Bonaire is in the south end of the Caribbean, just north of Venezuela.  It is best known by scuba divers (for it's pristine reefs, most of which are accessible from shore) and wind surfers.  We came primarily for the scuba diving, and it was just incredible.  There are about 50 dive sites located down the west side of the island, and almost all of them can be accessed from shore (saving a lot of money compared to diving off of a boat).  There were reefs with countless wildlife and cool double reefs with interesting underwater topography.  The reefs have been protected as part of a Marine Park for 30 or 40 years and as a result are in very good shape.  They strictly forbid touching anything underwater, fishing, anchoring boats, or anything else that could damage the marine infrastructure.  The water is also very clear here, and a lot of the good diving was at 50' or less, allowing for long dives (the deeper that you go the more quickly you consume air and the longer breaks that you require between dives).
Almost all of the tourists are here for the diving, but it still didn't feel crowded.  I went on 11 different dives in 6 days and we only saw other divers 2 or 3 times.  Since everything was shore accessible we didn't have to go with a guide or in large groups.  It was really relaxing to dive at our own pace and whim.
Our favorite dive sites were Something Special (for the amazing quantities and diversity of fish), Angel City (a really cool double reef,where you can swim along a valley between two reefs),and Tolo (great coral and fish).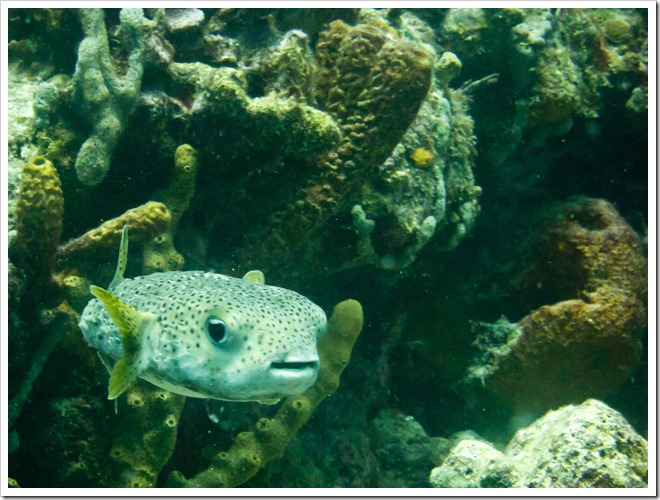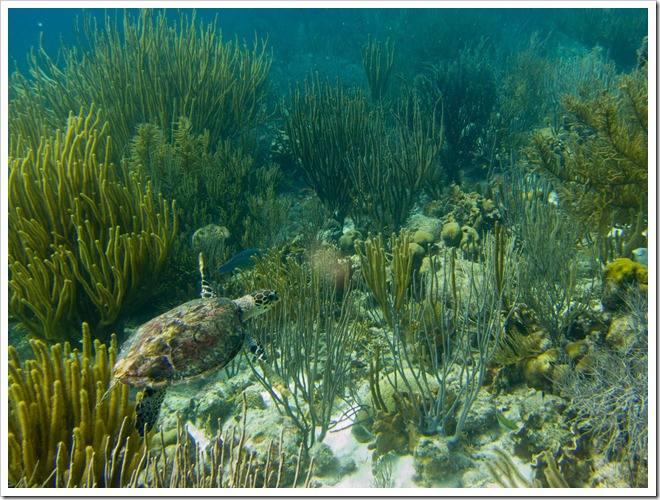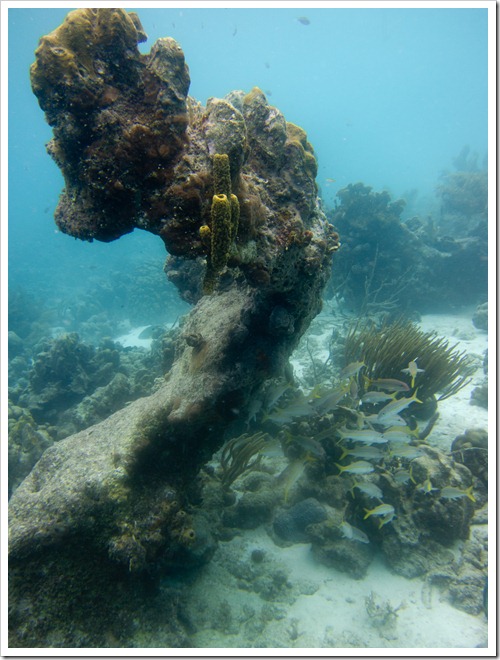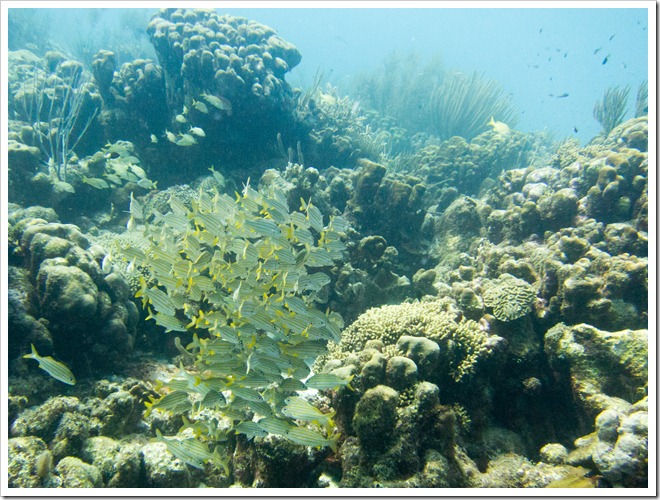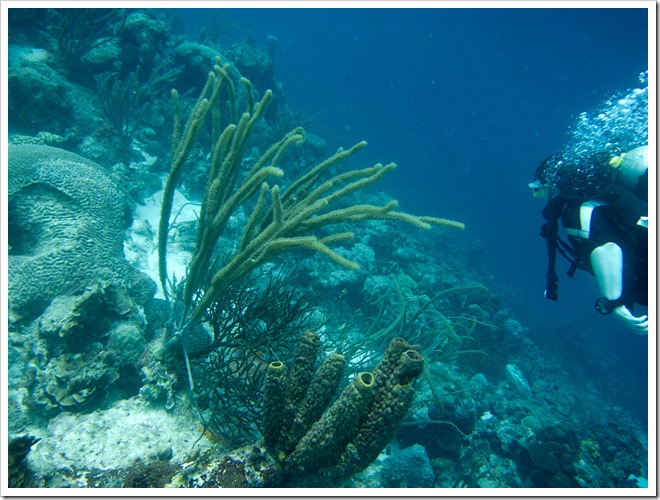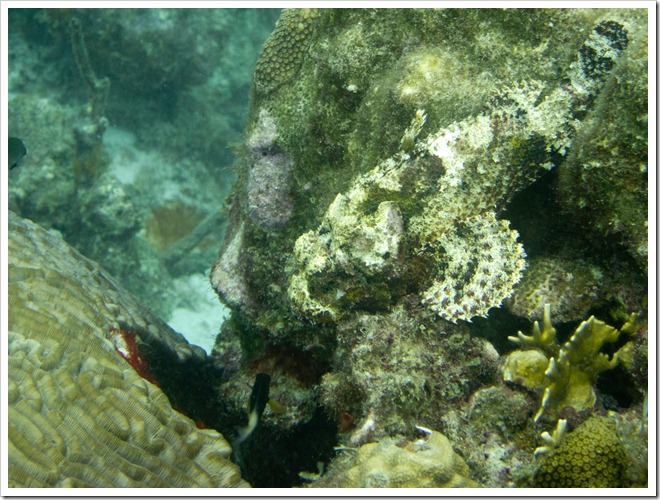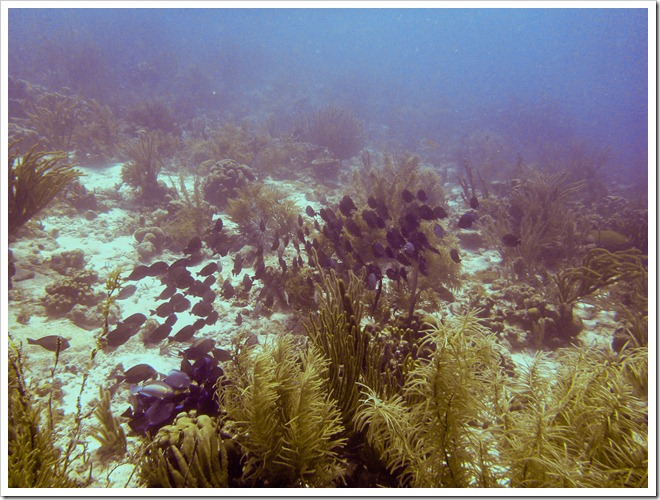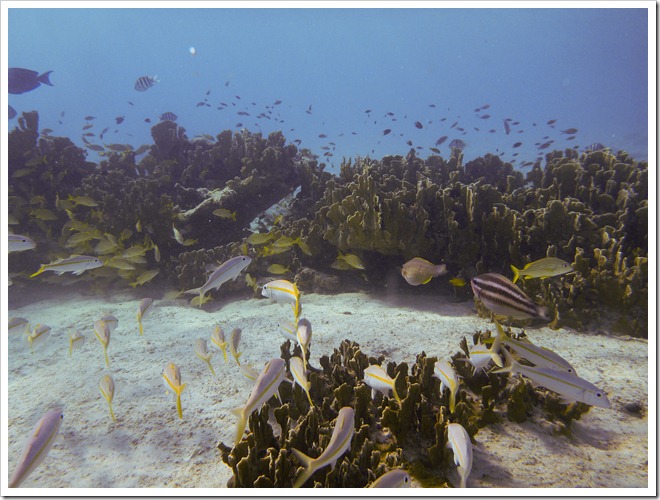 This is what a couple of the diving beaches looked like: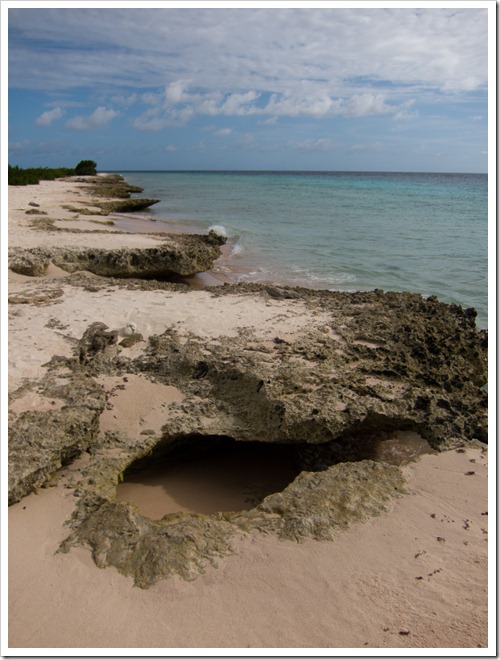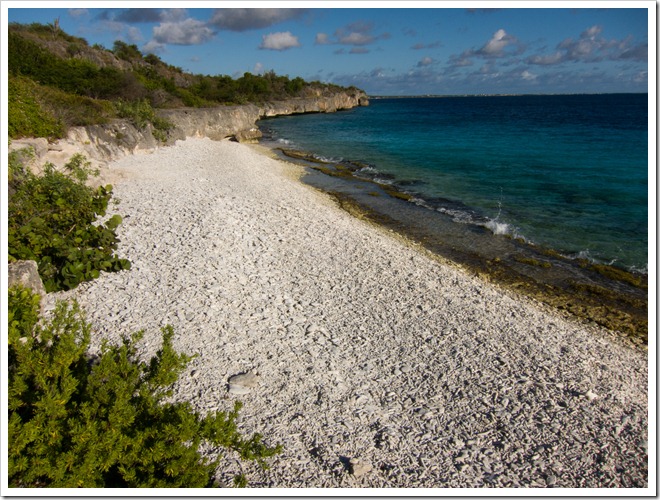 I also brought my new S&S coupled travel bike with me.  In the mornings I'd let Christine sleep in while I went for a ride (hopefully before it got too hot).  The islands paved roads have little traffic early in the morning and there is essentially no traffic on the dirt roads.  The ride to the south went around large salt flats, past some old slave cabins, and was along the coastline the entire time.  It was dead flat though, and had a headwind, which made it a bit less attractive to me.  I preferred to go north where the island has more interesting terrain and better views.  I loved the riding here and would bring a bike again.  My favorite 3 or 4 miles of riding were along the Queen's Highway, a narrow (one lane) road along the northwest coast which has no traffic, rolling hills, and great views.
North Island: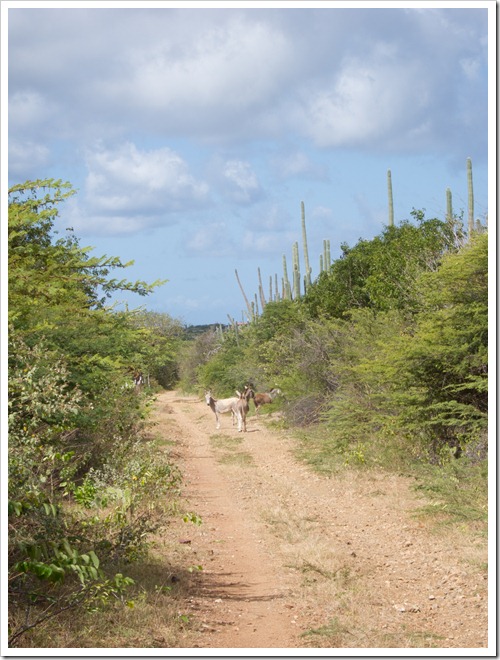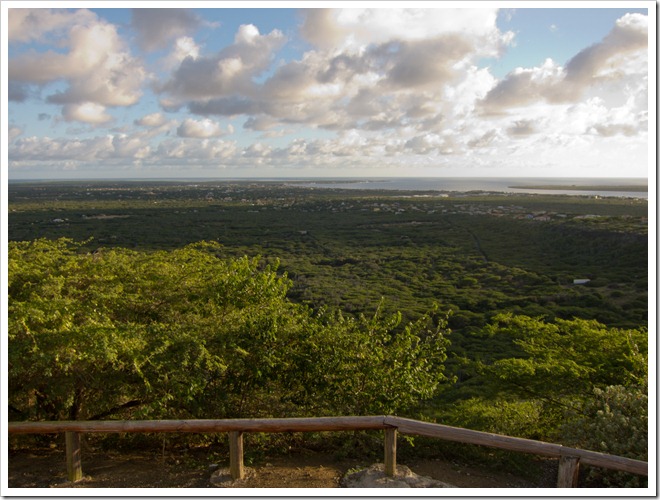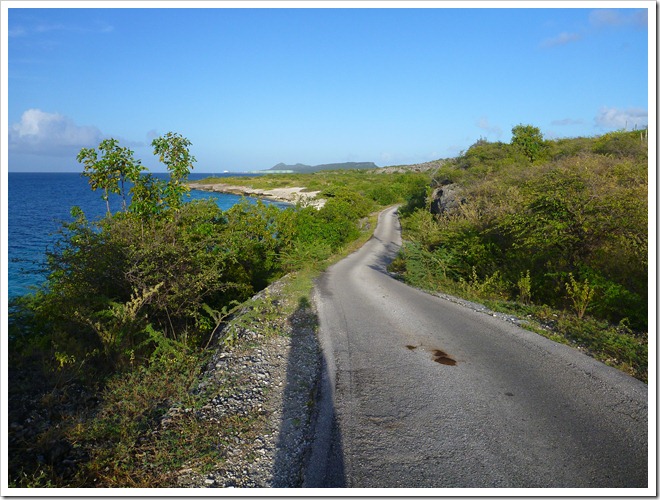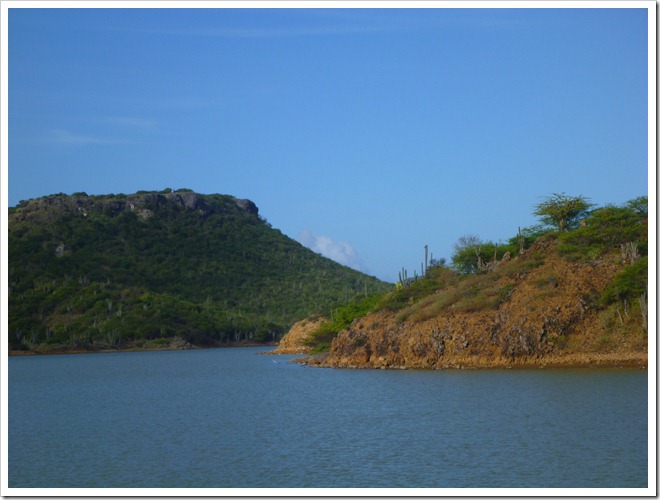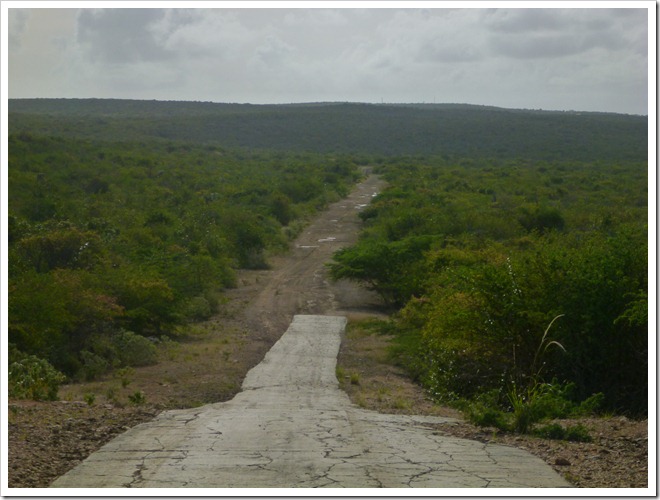 South Island: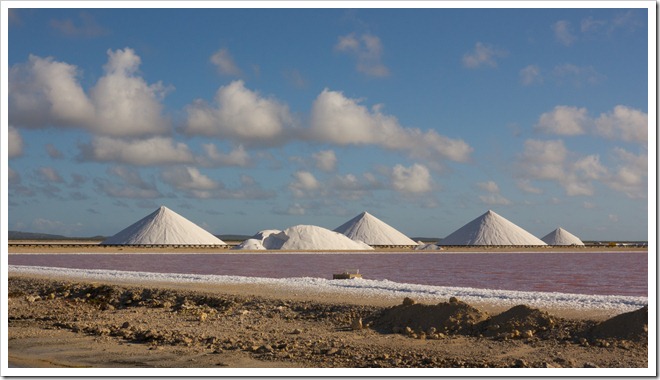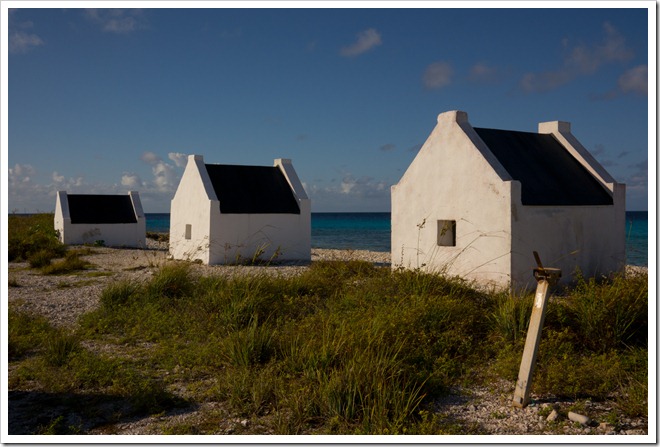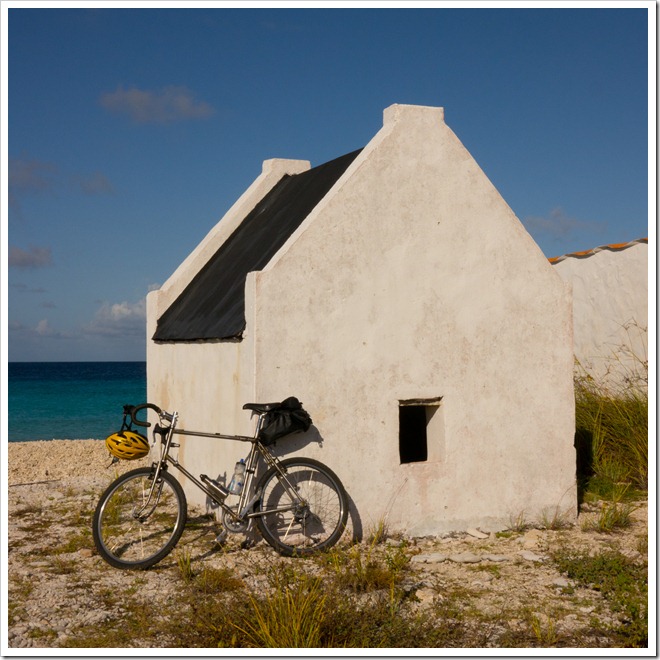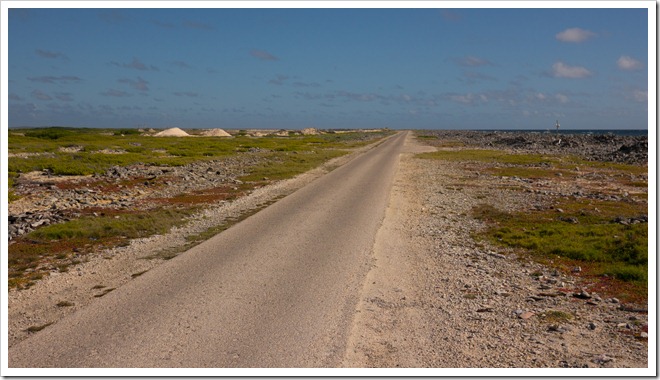 One morning Christine woke up early with me and we drove the south loop at dawn looking for the native wild flamingos that live here (one of their 4 breeding grounds in the world).  There are about 10,000 of them on the island, but they mostly avoid humans and can be hard to find.  During the day many of them fly to Venezuela (about 80km/50mi away) to eat, then return here in the evening.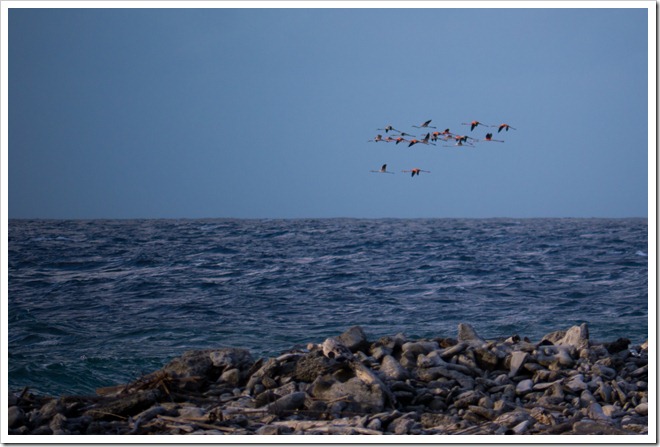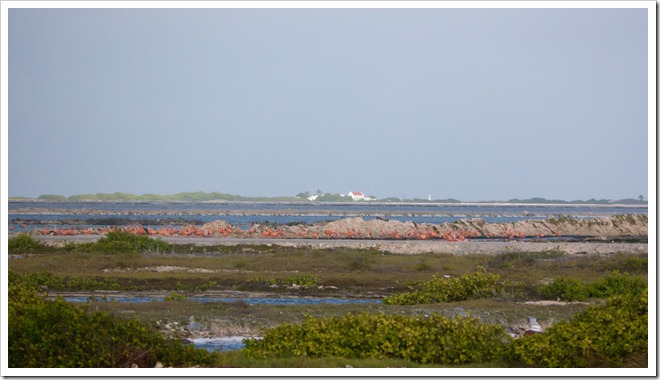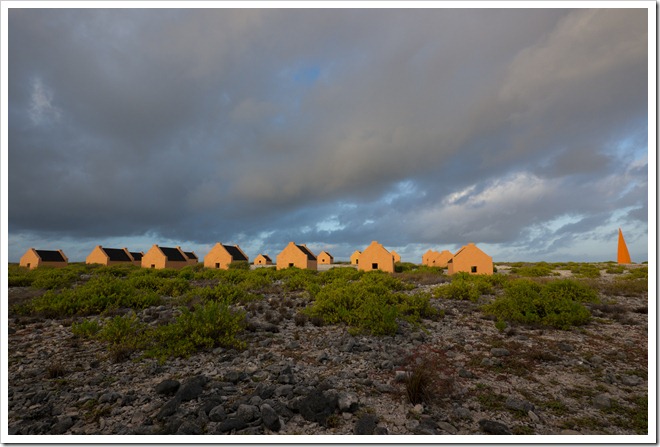 On our last day here (when we couldn't go diving) we drove up to Washington Slagbaai National Park and explored.  This area covers about 15-20% of the land area of the island and had the most rugged beaches and best birding of anywhere on the island (it was a lot easier to find the Flamingos here, but we also saw more Pelicans, Parakeets, and other small tropical birds).  It was a great way to finish up the trip and doesn't seem to be well visited.  We drove the whole way through the park (on a very rugged road) and saw less than 20 other cars.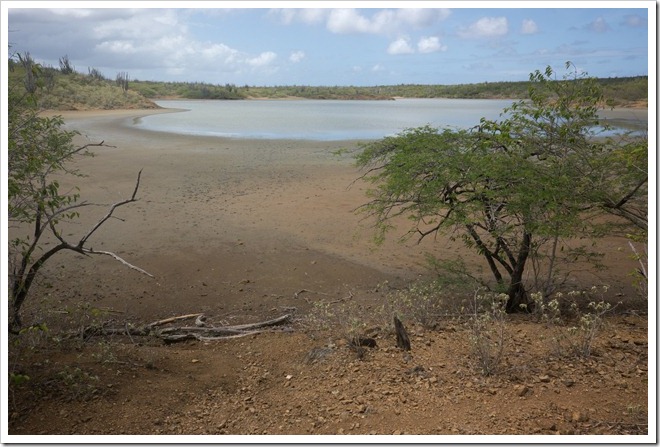 Overall we had a great trip.  I loved the diving, the riding, and the simplicity (there are few large resorts and food was reasonably priced).  Compared to Hawaii it was a lot less developed.  Compared to Mexico or Jamaica it felt a lot more integrated, with houses intermixed with the hotels instead of trying to put up a pretty façade around the tourists to hide the realities of local living.
We still have many more dive sites to explore, so I'm sure we'll be back in a few years!